Founded in 1984, the IWC has become a world-renowned competition with vast influence in their judging of over 12,000 brands of wine annually. Almost 400 professional wine connoisseurs on the forefront of the wine tasting community, including those with the formidable "Master of Wine" qualification, participate as judges.
Being awarded a Champion Trophy from the IWC acknowledges the producer's skills on a global scale, immediately opening doors to sales opportunities, as distributors and retailers consider it an honor to be permitted to carry such award-winning wines.
The IWC released their 2013 Champion Trophy results on May 13th. Of the 583 brands of sake submitted by 235 manufacturers, Gold Trophies were awarded to one sake from each of the five Sake Categories. Kitaya's "Champion Sake" was then selected as the best of the best in a head-to-head competition against the finest from all five categories.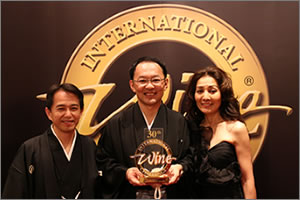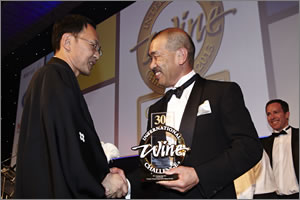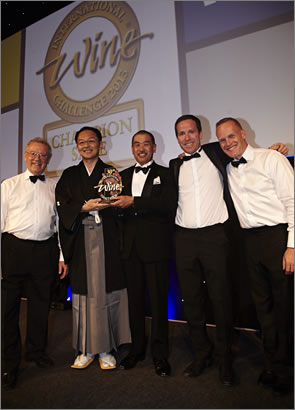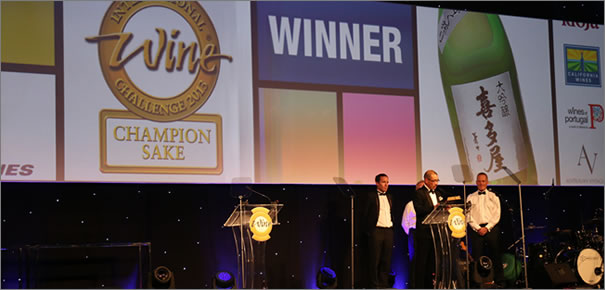 IWC 2013 Champion Sake Awards Ceremony
Check out the video of the IWC Awards Ceremony in London.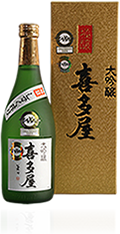 "Yamada Nishiki" rice made in Itoshima, Fukuoka is polished down to 35% amid the cold of the winter, carefully brewed, then collected through a "Drip Filtration" process. Treating each brew as if it were our own child, no pressure is added to the drip process. The IWC judges lauded this Sake for its elegant and rich aroma, mellow yet translucent flavor, and lingering taste, the notes from which an exquisite harmony is lavished into the symphony that is our Sake.
Alcohol Content Above 16% and Below 17%.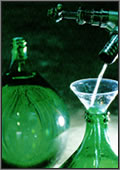 Without adding pressure and gathering only what slowly trickles through the Sake Bags, we allow gravity to naturally do its work, resulting in a beautifully translucent Sake.
Japanese SAKE Tasting Notes
Blackcurrant bud, passionfruit and ripe grapefruit dominate the bouquet.The palate has a touch of sweetness,followed by a soft,silky mid palate and moderate acidity with a hint of zesty bitterness on the finish.
An exotic,modern style with superb intensity and purity.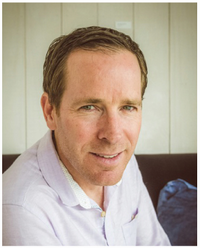 SAM HARROP MW
IWC Co-Chairman
Cristal clear. Very elegant flavor, pure and crisp with hints of blackcurrant leafs, discreet citrus fruit and slightly tropical fruit. On the palate well balanced fruit flavor, tropical fruit and hints of citrus fruit, discreet minerality, fine acidity and delicate sweetness.Elegant and convincing.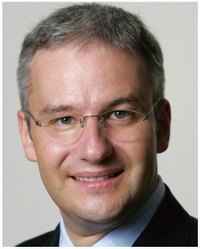 MARKUS DEL MONEGO MW
Sommelier world champion(1998)

 ● To apply for Brewery Tour, fill out the Contact Form below.
Contact via Telephone

9:00 AM – 5:30 PM (Closed Weekends and Holidays)

FAX: +81 (0)943-23-2156

374 Motomachi YameFukuoka 834-0031, Japan